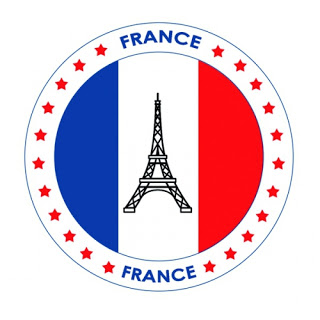 I want to start this blogpost off with a few words from me personally about all that has happened in the past 24 hours or so.
First off, the attacks on Paris have made me sick to my core. It's in times like these that you realize how close you actually are to a city like that (it takes me about 4 hours to travel from my house to the center of Paris by train, let that sink in) and how frighteningly close terrorism has actually come to a continent that is supposed to be safe to live on. The general feeling here is that these terrorists are trying to take away our feeling that we are safe in our own countries and it's damn well working. Events like these only make me want to avoid the big cities in Europe like the plague, scared that something will happen.
So many innocent people's lives have been taken by a few that by all means are no better than savage animals. They murdered… no butchered innocent people in one of the busiest places in Paris, people like you and me, that go about their daily lives and never get involved in politics or global scale things to begin with.
For me there was an added layer of terror in knowing that one of the people I love and care about most in this world not only lives right ontop of Paris, but could very well have been present in the Stade de France watching that friendly football match. I got very early confirmation that said person was actually unharmed and safe at home, but still. Everytime I see it slip by on the news I get cold and think of all the people who have not been this lucky and have lost a loved one last night.
Whenever you see on the news that there is trouble in the Middle East or Israel it doesn't make that big of an impact for me because it's so far away and I don't actually know anyone there. But with all the recent happenings and knowing France (and Paris) have been the target of multiple attacks over the past year everything is suddenly much closer to home, up to the point that I'm actually dreading Monday since my friend will have to go back into Paris for work then… And I can only hope and pray he is safe and nothing will happen.
Gaming and Work
I've started my new job last week and am in the process of learning everything involved… Causing me to come home extremely tired and irritable. The only thing I want to do after dinner is head to bed and catch up on all the sleep I feel like I've been missing.
Because I'm forced to think about priorities it's also becoming more and more apparent to me that I need to take a step back from World of Warcraft. The struggle there is becoming more and more intense for me and it's pulling me under. People who I thought were nice turn out to be not so nice and I've lost respect for a lot of others… I don't really know what to do with this. Mentally I'm just exhausted with that part of my life and the only thing I would want is to retreat from the raidteam and focus on the aspects of the game that still make me happy, instead of logging on frustrated and emotional because of everything that has been, and still is, going on.
It's hurtful for me on a personal level because I feel like I have given my all for this guild over the past four or five years and I never got anything in return. My heart and soul went in there, I was officer/GM/raidleader for a while, I helped setup the new raidleader, handled things like roster balancing, raidrules, lootrules and everything that came with maintaining a raidteam. I assist our current raidleader with tactics and calling things out while still needing to be focused on keeping people alive on my Priest. It's all a bit too much, especially when you get zero respect and acknowledgement for what you are doing, it just feels like a spit in the face.
Add to that the fact that I'm already exhausted when I come home after work now and you just get a very volatile mix that can explode any minute. My heart is bleeding over this situation and right now I'm not sure of anything anymore… Only that I no longer find any enjoyment in logging onto the game.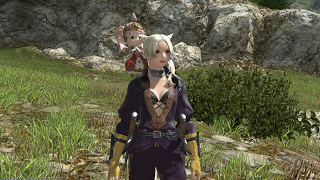 Instead I have been playing a lot of FFXIV again since patch 3.1 came out. I've been steadily leveling away on my Ninja, who will probably hit level 40 before the weekend is over and am doing the new beast tribe dailies on my Bard, who is halfway to level 52. I'm really enjoying the game again, especially now that a lot of the lagg issues have been resolved. I really think I will make this game my maingame again and will probably devote most of my time to getting my Ninja to level 60 and geared up, while also slowly plowing away on my other classes.
Next to Final Fantasy I've seen a ressurection in my Heroes of the Storm play. I've been playing atleast 3 games every day and have been enjoying myself immensely. I've picked up Johanna on my alt account and am currently wrecking face on Jaina on my main account. It's so fun to play different roles and feel like you're actually good at them. Whenever my team wins a game by good communication and gameplay I'm just super happy and feel like I've achieved much more than whenever I killed a new boss on World of Warcraft. I'm saving up for the next champion to buy and I'm very much leaning in the direction of Leoric, Butcher or Artanis. I'm sitting at 7k gold right now so it shouldn't take too long to get that 10k gold together to buy either one of them. Especially since I picked up doing my quest with a fever. Sometimes I will do them on Quick Match on champions I'm comfortable on, sometimes I will choose to play vs AI because I either lack time or need to play a role I normally don't play (warrior/specialist). Either way I make sure quests are getting done and gold is getting earned. I really want to own all the champions in the game, so I guess I still have some work ahead of me!