It has finally sunk in that I really do have a two week vacation. With my trip to Lisbon coming up in only a few days and work feeling like it's on the other side of the world I finally have time to do some much needed cleaning. We have a shed and attic full of old stuff, most of which is my dad's, and it's just been taking up space everywhere. I intend to atleast get rid of all the broken stuff that is laying around or stuff that I seriously  no longer need and hope to use the space that creates to my advantage. I can't really keep on storing all my stuff in my rather small bedroom so having a few shelves emptied out on the attic would help me out a lot.
The shed is mostly inhabited by old chairs, deflated balls of all kinds and even an old rubberboat that I'm pretty sure is broken. So I'll take out all the stuff and slowly but surely pick my way through it, deciding what can go and what can stay. Especially a ton of old folding chairs are on the list to just go to recycling. They're old, unused and I'm pretty sure the cloth that's on them will never ever be clean again, so we might aswell get rid of them. My dad already said he's not really planning to use them anyway so there's that aswell. So this week or when I'm back from Portugal I'll probably load them into the back of our car and take them to recycling and there they can do whatever they want with it.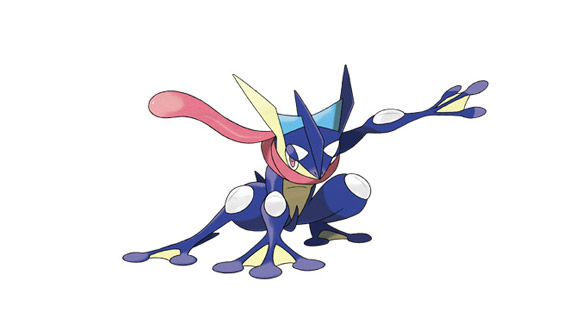 I've been playing a lot of Pokémon. A whole lot. Both on Blue and on Pokémon X I've been making a nice amount of progress and I actually feel like I can finish both games very soon. I picked the Water starter in both games so I'm looking forward to getting my Blastoise and Greninja (see above picture). I feel like I've been cheating a bit on Pokémon X though, since I brought over a lot of Pokémon from an earlier playthrough, including a lot of event Pokémon. I asked a friend to keep them as I resetted my game and now half my party exists of Pokémon who have a level advantage due to being traded. I'm not too bothered though, I'm happy with my current team and I'm not far off the third Gym!
In Pokémon Blue I managed to get my hands on all the starter Pokémon now (trading with a newly acquired Red version from a friend!) so I'm one step closer to completing my Pokédex. In my very first playthrough when I was about 9 years old I managed to get up to 148 types of Pokémon. I don't actually remember which ones I was missing, but I still regret resetting my game when being so close. So this time I will aim for getting all 150 Pokémon that are available in the game! But first I need to make my way to Gym number four.
NBI
A few words on the Newbie Blogger Initiative. I've seen it started up for this month, but honestly I don't have the time or motivation to participate. Inbetween going away on vacation, cleaning, trying to finish games and going back to work on the 20th I just can't find the time to blog a lot. I'm trying to churn out 2-3 posts a week atleast… But it's difficult. I'm just so busy! I do love to write here but there's simply other stuff that's more important to me right now. I hope everyone understands.