I suddenly realized that it's been 9 days since my last blog post. This has mostly been due to me focusing on other things, mostly games, and also because I didn't really know what I wanted to write about. Well I do now!
First off, my two weeks of freedom. Unfortunately I've not been able to get myself motivated enough to join the gym again. I'm just way too insecure right now and I'm scared that if I go people will laugh at me. Instead I'm opting to cancel my gym membership for the time being and start/continue working out at home. We have a crosstrainer in the attic, I have weights to use for my arms and there's a mat which I can use to do my exercises in general on. With the weather turning sour aswell this means I won't have to brave the wind and rain to get to a gym but instead move up a staircase and do my routine there. I've printed out some stuff I can do by myself at home and I'm hoping some results will be showing in the coming weeks.
The other thing I wanted to do was eat more healthy and that has been a major success. I don't have any junkfood in the house anymore and have been eating way more healthy things. I've started taking my own lunch to work again and now I'm just scouring a proper container so I can bring some yoghurt with me aswell. Dinner has been veggie filled almost every evening, even the nacho dish I made last night, and I honestly have started feeling much better physically now that I've banned all the high fat and sugar foods out of my life.
Unfortunately most of my free time has still been dedicated to playing games although I did make a tiny bit of progress reading my book. I've also been cleaning out my room vigorously getting rid of everything I no longer need and just making sure it's very clean so that my allergies don't bother me as much as they normally do. I still plan to take up my cross stitching again, maybe this week when I don't feel like logging into my games.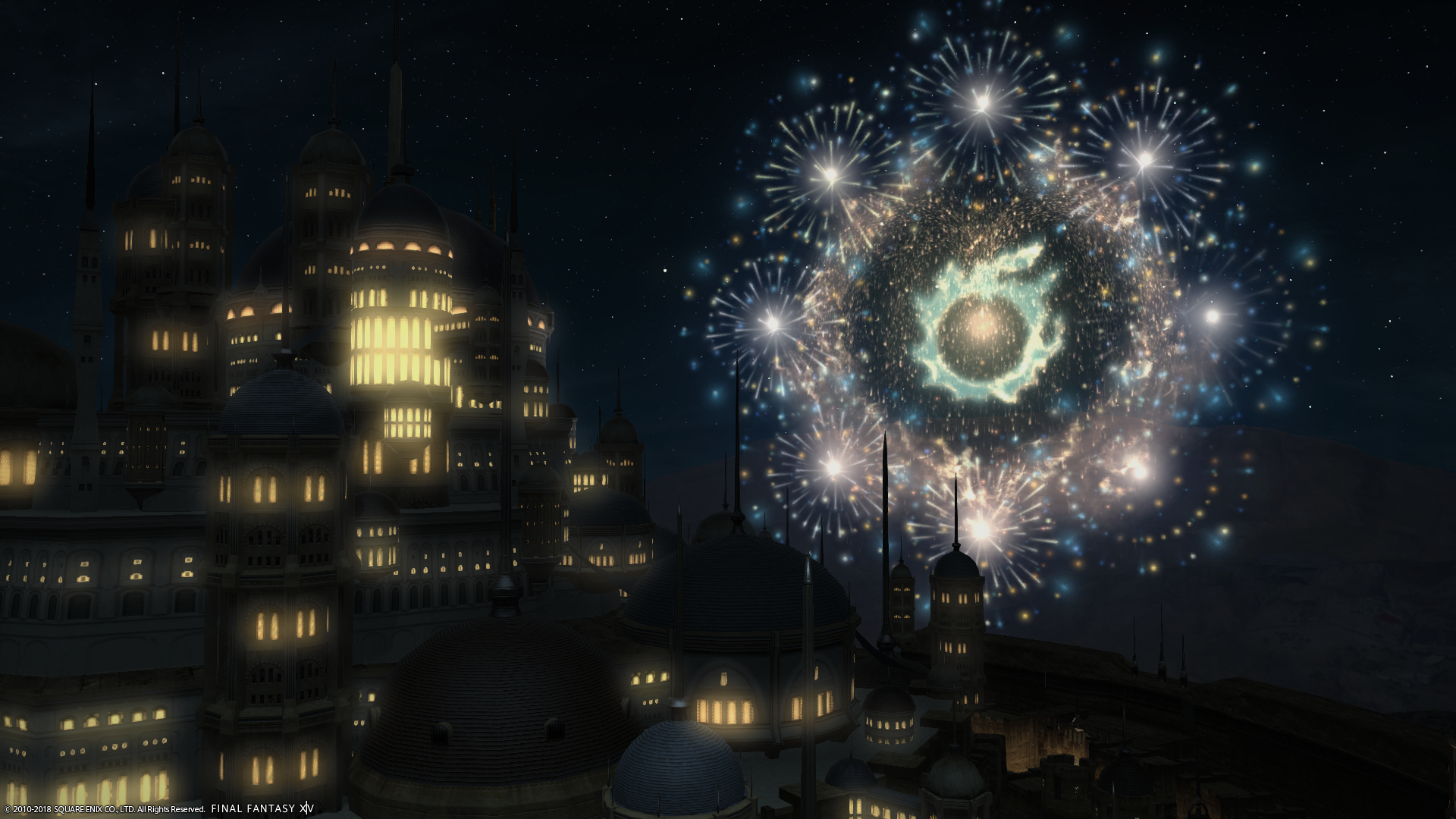 On the gaming front I've actually been making good time on my September Gaming Goals. I've ticked off all the World of Warcraft ones except getting my reputations to Exalted and maxing out my Professions. In FFXIV I've finished leveling my Machinist and started to level my Black Mage while also doing dailies to get my Weaver up.
The solo game is still a thing I need to work on but I have maybe figured out a way to start tackling my massive backlog. What I've been doing is making a top three game list for all my consoles that I really want to finish and then pick one of those three to start working on. Once I've gone through the top three I can pick a new top three and just keep on going through my backlog like that.
My top threes currently look like this.
PS4
1. Crash Bandicoot "NSane" Trilogy
2. Horizon Zero Dawn
3. Final Fantasy XV
Switch
1. Xenoblade Chronicles 2 (excluding the Torna DLC).
2. Kirby: Star Allies
3. Octopath Traveler, alteast one chapter 4.
3DS
1. Professor Layton and the Mask of Wonders
2. Dragon Quest VIII
3. Epic Mickey
PC
1. Mickey's Castle of Illusion
2. Tomb Raider
3. Rayman Origins
As you can see I've been trying to mix up RPGs with other genres. Doing RPGs back to back will definitely exhaust me as gamer so I'm trying to break them up as much as possible. As it stands now I'm playing the Professor Layton game on my 3DS during my commute to and from work. This gives me about 30 mins of play time per day, which is actually surprisingly enough time to make some serious strides in a game like this. At home I'm switching back and forth between Xenoblade and Crash Bandicoot, kind of depending what I feel like playing. Even though I've only obtained Crash recently it's one of my top games to finish purely because of the nostalgia hit it provides. As far as the PC games go. I should be able to finish Mickey's Castle of Illusion pretty fast. It's a short game so an afternoon and an evening of playing may actually have me finishing this game. Tomb Raider isn't that long either compared to some of the other RPGs I have on my list, especially Dragon Quest and Xenoblade.
All in all it comes down to me managing my game time better. I block hours to do certain things at work, I may need to start blocking hours for games aswell to get done what I want done. I'll see. September is slowly crawling to an end and I have about 7 days to work on some of my goals still. See you next post!