As I sit down to write this post I'm still progressing yesterday and today in my mind. Both days have been exhausting in their own ways and both days managed to put a real damper on my mood. Especially trying to make it through an entire day of work while being so tired that I actually almost fell asleep a few times behind my desk has left me reeling. I'm still incredibly tired and will probably head to bed not long after this post is published, but I felt like I had to write to just get stuff off my chest, both good and bad.
First off…
I went to see a friend of mine yesterday who normally lives in Norway. For the summer though he's actually visiting Dutchieland since his girlfriend lives here and I really wanted to meet up when he was here since he's a cool guy and I hadn't seen him in forever, not really counting the 3 hours after he landed somewhere before Christmas. So I took a train to the other side of the country and met up with him and her and it would be a day of watching "Stranger Things" (which I now need to finish, damnit), catching Pokémon at the local park and something I can only describe as a tantrum a 3 year old would be proud of during dinner. Which made the rest of the evening go by slowly and quite awkward. Only good thing is that I made massive progress in Pokémon Go, hit level 12 on my Trainer and got enough Eevee's to get my first evolution… Which turned into Vaporeon!
For someone who is quite casual about the game it's really nice to get a bit of progress in and catch/evolve some Pokémon I hadn't obtained yet. I even managed to get a Pikachu, so that made me really happy aswell.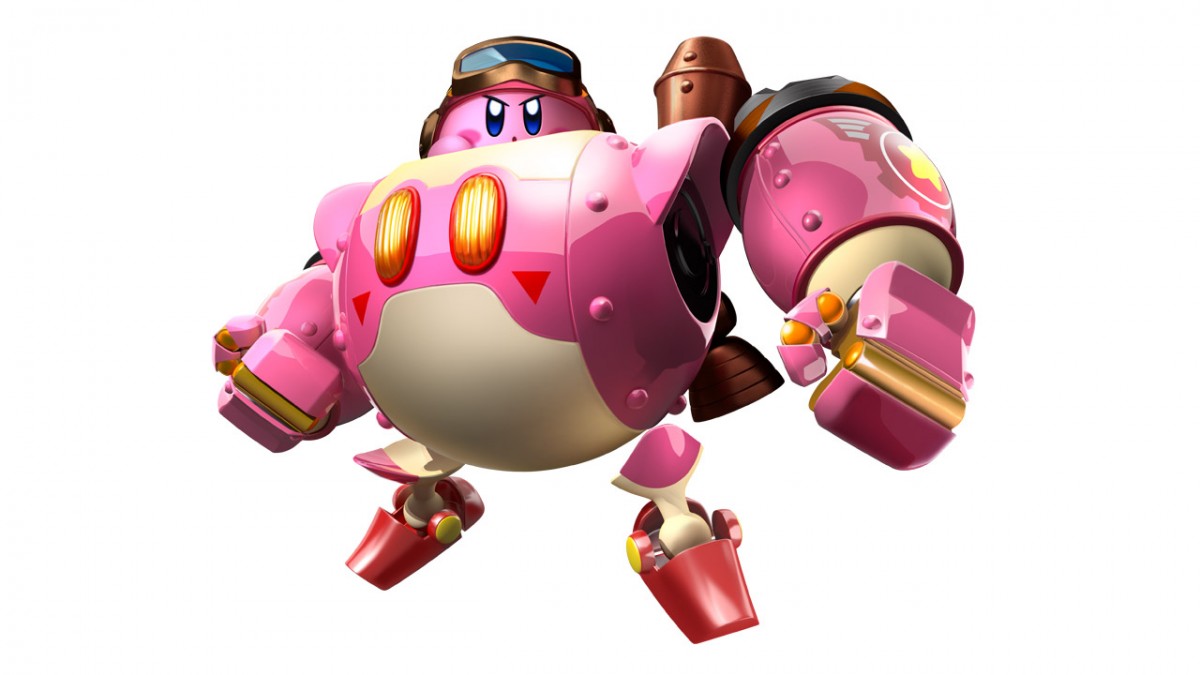 One of my goals for this month was to finish the Story Mode of Kirby: Planet Robobot. With me having to travel about 2 hours back and forth yesterday this gave me the perfect opportunity to do just that. I had been slowly pushing through all the zones, making sure I got all the datacubes in every level as I played. I actually managed to get all the datacubes, which unlocks a rare sticker, by the time I was in the bus home for the last leg of the journey. Which left me with just the endboss to kill. Or well "just the endboss"… The last Boss level of this particular Kirby game is a chain of bossfights. They're all executed well and are all unique and fun, but holy hell. I never imagined that defeating all those fights would take me almost an hour, but it was definately worth it. As of now I'm at 70% completion for the entire game. I'm not sure if it counts stickers collected since I still need a lot of those or if it just looks at completion of the different game modes.
With finishing story mode I unlocked The Arena and the Metaknight Nightmare modes, both of which are fun to play. In the Arena you just take on bosses. In the Nightmare mode you rerun the game as Meta Knight and try to set a good time doing so. I've tested both modes shortly before heading to bed since by then it was almost 12 and I had to work today so I couldn't really stay up that late.
In any case I can already scratch off one gaming goal of my August to-do list and this pleases me a lot. I've not been this hooked on a game in a very long time and for me to complete it and see the credit rolls within three to four weeks of buying the game is something that hasn't happened in a very long time. Granted I could have played through much faster but I mostly play my 3DS on the train as I travel to and from work, which was just enough time to complete exactly one level. I clocked in about 10 hours on the game to finish Story Mode with all the Data Cubes. This is more or less in line with the average on "How Long to Beat". Now I just need to 100% the game.. Which I plan to do eventually.
For now though I'm going to bed happy knowing I only have to work one more day this week and then have a nice gaming weekend to look forward to. I foresee a lot of Yo-Kai grinding, Crystal Tower and maybe even some Overwatch in my not to distant future.