I wanted to blog yesterday about some of the issues I have with WiiU games being ported en masse to the Switch. However because of a hiccup with my host my blog wasn't accessible so I'll save that particular post for a later date.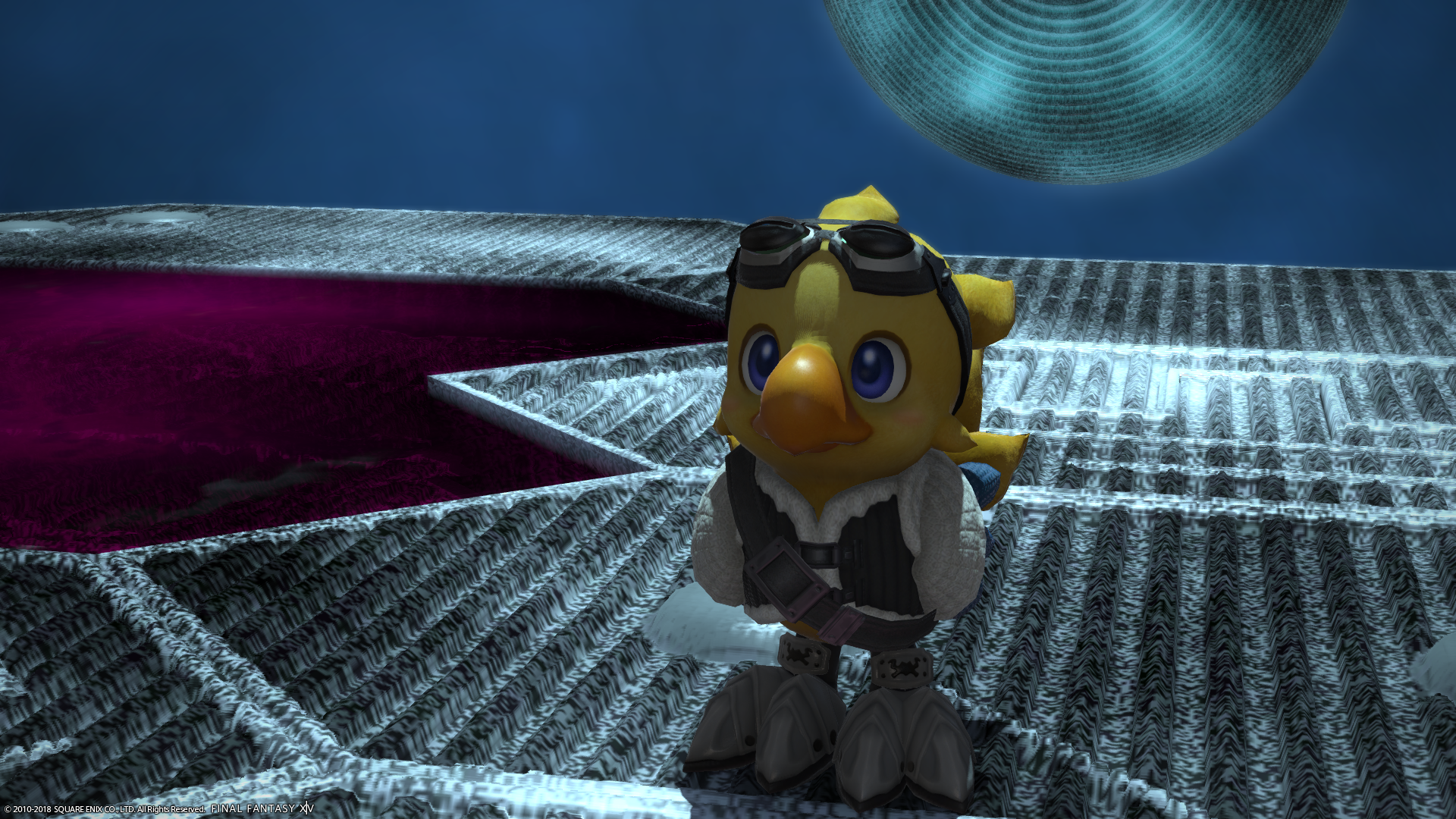 I've had a quite productive week this week, both in and outside of gaming.
I'd like to start off with my real life endeavours because they are much more important, and interesting, than my gaming ones. So this week I finally was able to fix the last things for Uni and I can finally apply for my Master's degree now, making me an official MSc! It's taken me a while and some of the things weren't necessarily my fault. For instance I handed in my Master's thesis at the end of November (November 27th to be exact). It took untill December 20th to get my grade for that and then it took my Uni untill January 25th (YES THAT LONG!) to actually submit the grade into the system. It's all been a very frustrating ride, especially since I knew I had to switch Master tracks because I accidentally entered the wrong track in September. Yeah that was my own fault. However this has been solved and after a very, very, very long wait I can finally say I'm done with that. So big party for me! Sort of. I guess I've celebrated by getting the Battle for Azeroth pre-order. I've also been working a bit more this week and it's been a bit of a weird week over there. Basically I'm still uncertain what will happen to the department where I work for. I have a contract untill July 1st and no idea how things will look after that. I've also talked to my interim manager a bit and she's given me some advice when it comes to improving my communication skills. I will take this advice to heart, especially when I may be in the position where I have to apply for another job. All in all I've had some breakthroughs this week on a personal level and for the first time in ages I finally feel at ease.
In games I've been mostly bouncing back and forth between FFXIV and World of Warcraft. I've been leveling my Summoner aswell as trying to unlock all the 4.2 content. I've played through the mainstory quest and I have the quests to unlock the new ex-roulette dungeons. I've also unlocked the first part of Sigmascape but I don't really feel like queueing up for that just yet. I know I'll miss out on the first reset of new tomestones but I'm having so much fun on my Summoner that I have a hard time tearing myself away from the leveling stuff.
I've also gotten myself the upgraded yellow scrip weapon for Botanist. I'm not actively chasing Botanist and Miner gear but the weekly hand-ins from M'naago allowed me to buy the Botanist weapon and upgrade it in one go.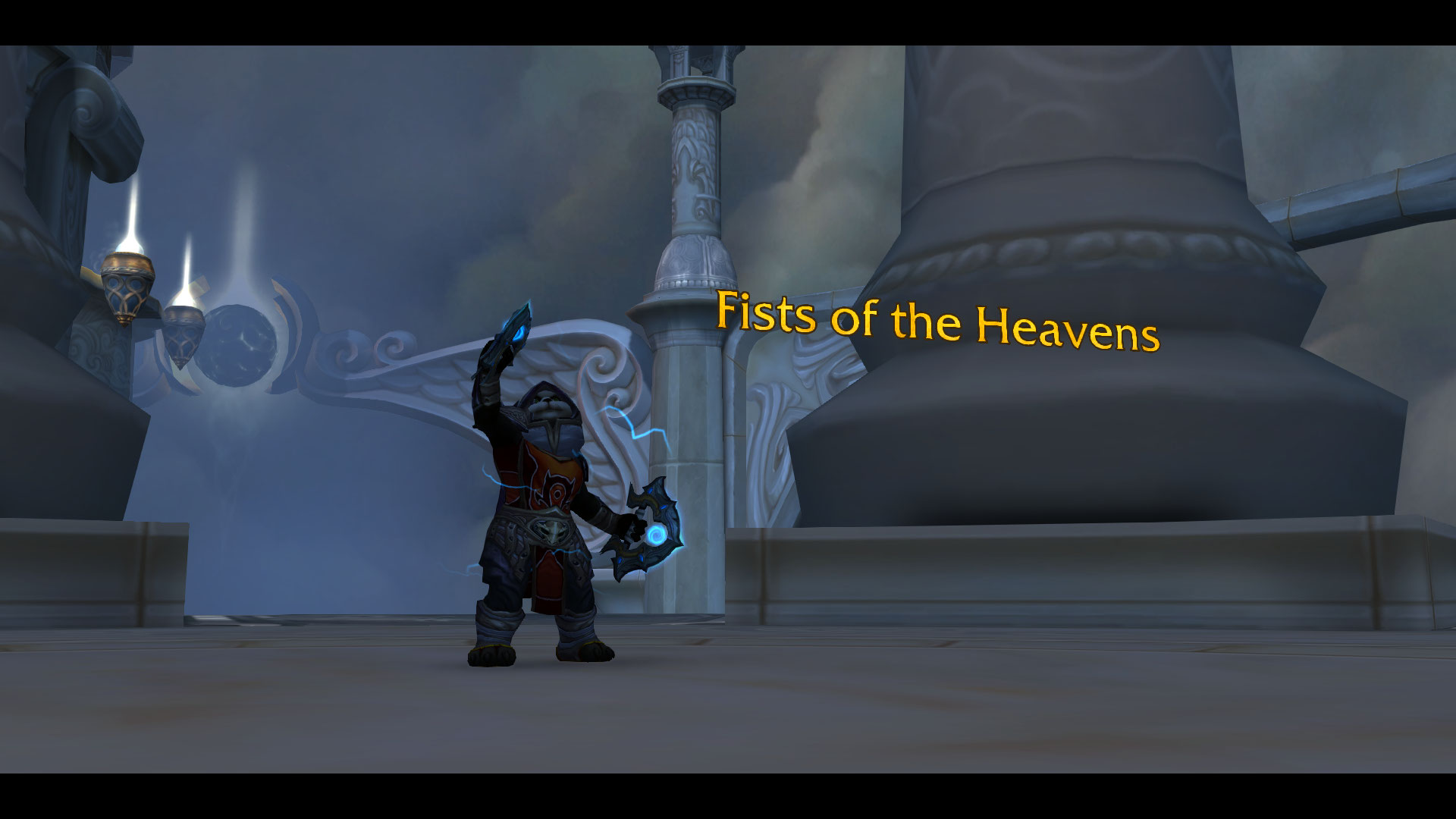 As a surprise I've been spending more time in World of Warcraft that I thought I would.
I've unlocked both the Nightborne and Highmountain Tauren and made one of each race on Draenor (my main Horde server). So now I have a Nightborne Warlock and a Highmountain Shaman that are standing by to be leveled somewhere before Battle for Azeroth launches. I've also been playing a ton of Warrior just so I can try to get my Argussian Reach and Army of Light rep to exalted. Unfortunately I'm only honored with both so it will take a while yet.
In the screenshot above you see my Monk getting her Windwalker Artifact weapon. A friend of mine is on the same quest as I am: do all class hall campaigns before BfA. He had a level 100 warrior, I had a level 102 Shaman. We've decided to team up and right now I'm sitting halfway to level 107 and I should be able to get close to 110 tonight after we finish Stormheim and maybe Highmountain. Playing Monk again has been a blast. Windwalker has turned into a really fun spec to play and I can see myself spending some time on this after I ding 110. Mostly because I really want the awesome Tiger Class mount they get. For now thought I'm slowly working through the Class Hall campaign and hoping I will ding 110 sooner rather than later. Atleast I have a buddy to level with and who boosts my queues since he plays Protection.
Inbetween the leveling frenzy in my MMO's I've also been playing through Yo Kai Watch bit by bit. I'm about 7 hours into the mainstory now and I feel like I've only started to scratch the surface. It's a more in-depth game than I imagined and much less of a Pokémon clone than I thought it would be. I'm still not really sold on the whole battle mechanics but the story is nice and I find myself returning to it again and again. It also helps that I can play it in short bursts on the train.
All in all I've had a nice week. I made progress in real life things. I gamed quite a lot. I've been trying to be more healthy. I've tasted sushi for the first time and I'm having fun playing WoW again. The only thing to make this even better if I can find some time to play either my WiiU or Switch a bit. Maybe next week.