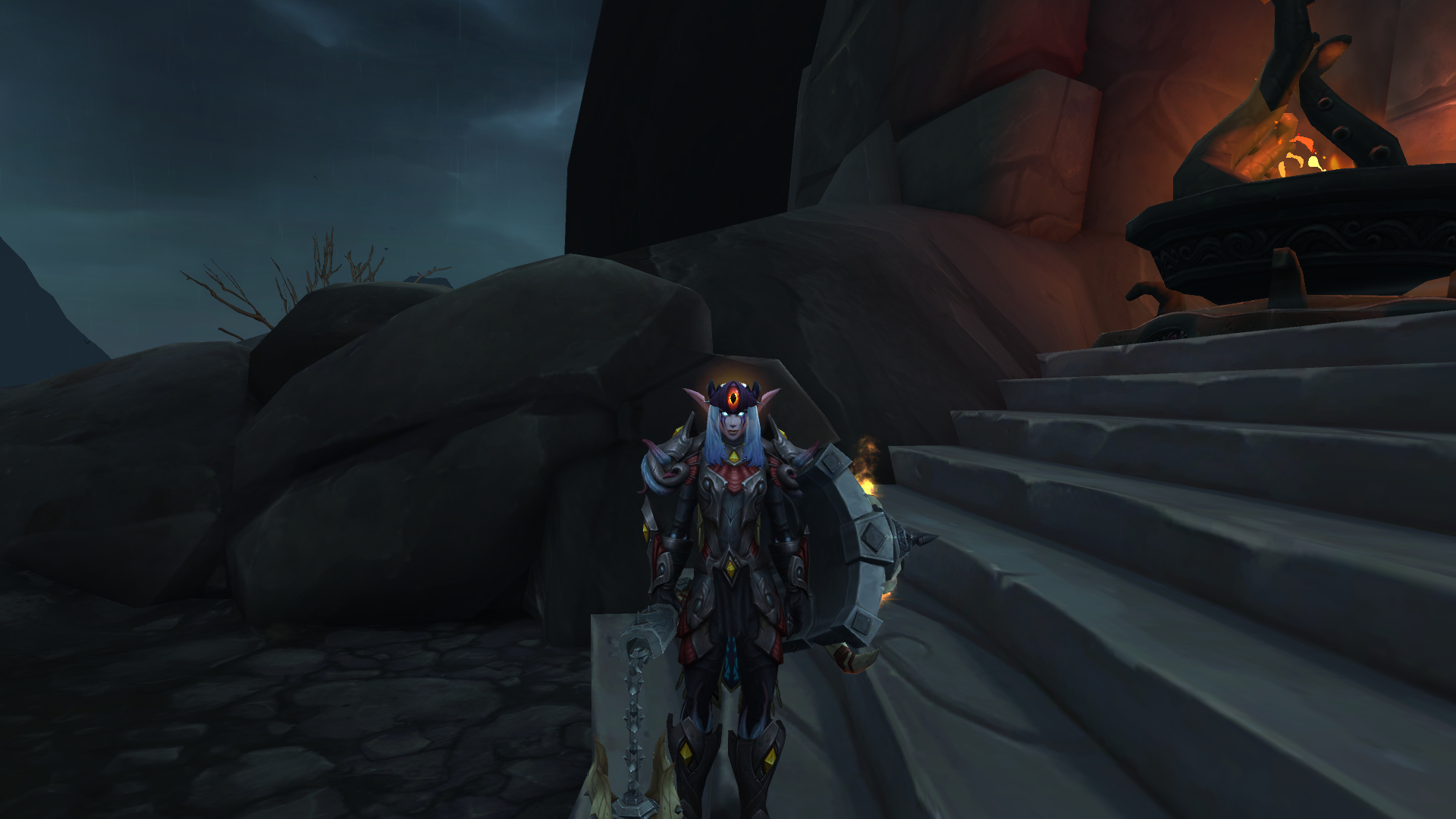 I realized I didn't do my MMO Sunday this week and the week before. While I have actually been pretty busy in, mostly, the World of Warcraft. We've been steadily clearing Ny'alotha heroic every week. Last week I joined on my Hunter and we managed to down all 12 bosses in one raid night. I've also been more active doing Mythic+ on my Warrior and have gotten 3 +15 dungeons done now. My aim is to get all of the dungeons timed on +15 before the season ends.
I've managed to get all the loot I need from Ny'alotha heroic, meaning I finally replaced my shield and my one hander and even managed to snag the N'zoth two handed weapon that comes with a rank 3 Twilight Devastation corruption. So gearwise I'm pretty much done untill Shadowlands. We may tackle a few mythic raiding bosses but that's still up in the air. But when it comes to raiding content we can pack up and wait untill Shadowlands hits. We've actually been allowing alts into the raid and I've run Ny'alotha on my Hunter and gotten a few sweet pieces of loot from it to boot.
I've also been trying to do a solo 5 mask run in the Visions of N'zoth and got really frustrated with trying to do Stormwind. The Mage Quarter is a nightmare to begin with but with Leaden Feet as affix it was just undoable. So I gave up on trying that and waiting untill the next round of Stormwind and hope the affixes are better. I do hope I can do a 5 mask run in Orgrimmar this week and see how that turns out. Otherwise I have to say I'm kind of "burned out" with WoW and don't really feel like playing anything else besides my Warrior. I've almost gotten every Essence and up to rank 3. I only miss the regular and rated pvp rank 3's and the one from Nazjatar World PvP. I've kind of decided to not even start pursuing that last one because World PvP is annoying enough without having to do it in a dead zone. So I've been toning down my goals and spending less time online and instead am focusing more on my single player games and getting back into FFXIV.
Speaking of FFXIV, I've not given it the love it deserves. I still need to get the Ixion mount and my Warrior is still stuck at level 74. I think I'm going to take time away from WoW and put it towards playing more FFXIV instead so I can get stuff done there. Maybe I'll start doing that this week.
Otherwise I don't really have much to talk about when it comes to my MMO's. So this was a short and sweet update.